Global is pleased to announce that we will be presenting a Lightning Round session at The 2017 Alliance Industry Summit (AIS 2017) May 22-24, 2017 in Philadelphia, PA. David Mullins, Director of Education Partnerships, will present the session, titled
CME Value: A Healthcare Providers Perspective
. The Lightning Round session is a quick, 15 minute presentation that discusses Global's extensive research into the value of CME/CE from the perspective of various healthcare providers.
 
CME Value: A Healthcare Providers Perspective
Session Details:
Session Number: 2020 Date: Tue, May 23rd, 2017 Time: 10:05 AM - 10:15 AM
Description:
Does CME work? Understanding the perceptions of the healthcare providers who complete continuing education is important for the development of successful programs that will impact their practice, patients and the community. Utilizing various resources, we have developed a dedicated research team to explore the gaps and needs of healthcare providers and patients. The research conducted by Global Education Group has implications for the advancement of both CME/CE as well as healthcare. By analyzing feedback obtained by the healthcare professionals who complete CME/CE we are better able to identify their educational needs and preferred learning formats as well as develop future educational initiatives which align with adult learning principles. The specific examples provided regarding CME/CE's impact on patient care and healthcare costs help us better understand how HCPs are incorporating the information into their practice settings.
Full Session Details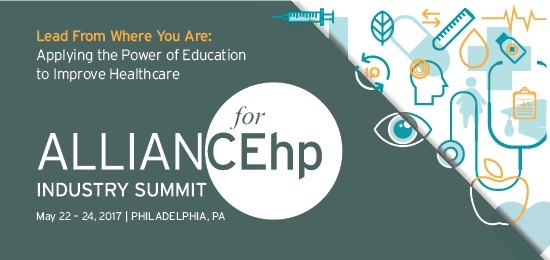 Session Learning Objectives
Describe the impact of CME on a healthcare providers practice.
Review feedback from healthcare providers on the most valuable CME formats and methods of dissemination.
Demonstrate quantitative and qualitative examples linking continuing education with organizational and value based care Alignment 
National Learning Competencies
Using Adult & Organizational Learning Principles
Designing Educational Interventions
Measuring the Effectiveness of CEhp Activities and the Impact of Overall CEhp Program
Leading the CEhp Program
We hope you can join us on Tuesday, May 23rd at The 2017 Alliance Industry Summit for Global's lightning round session:
CME Value: A Healthcare Providers Perspective
. To learn more about the AIS 2017 meeting,
follow this link to the AIS 2017 page
.